about
Hello1103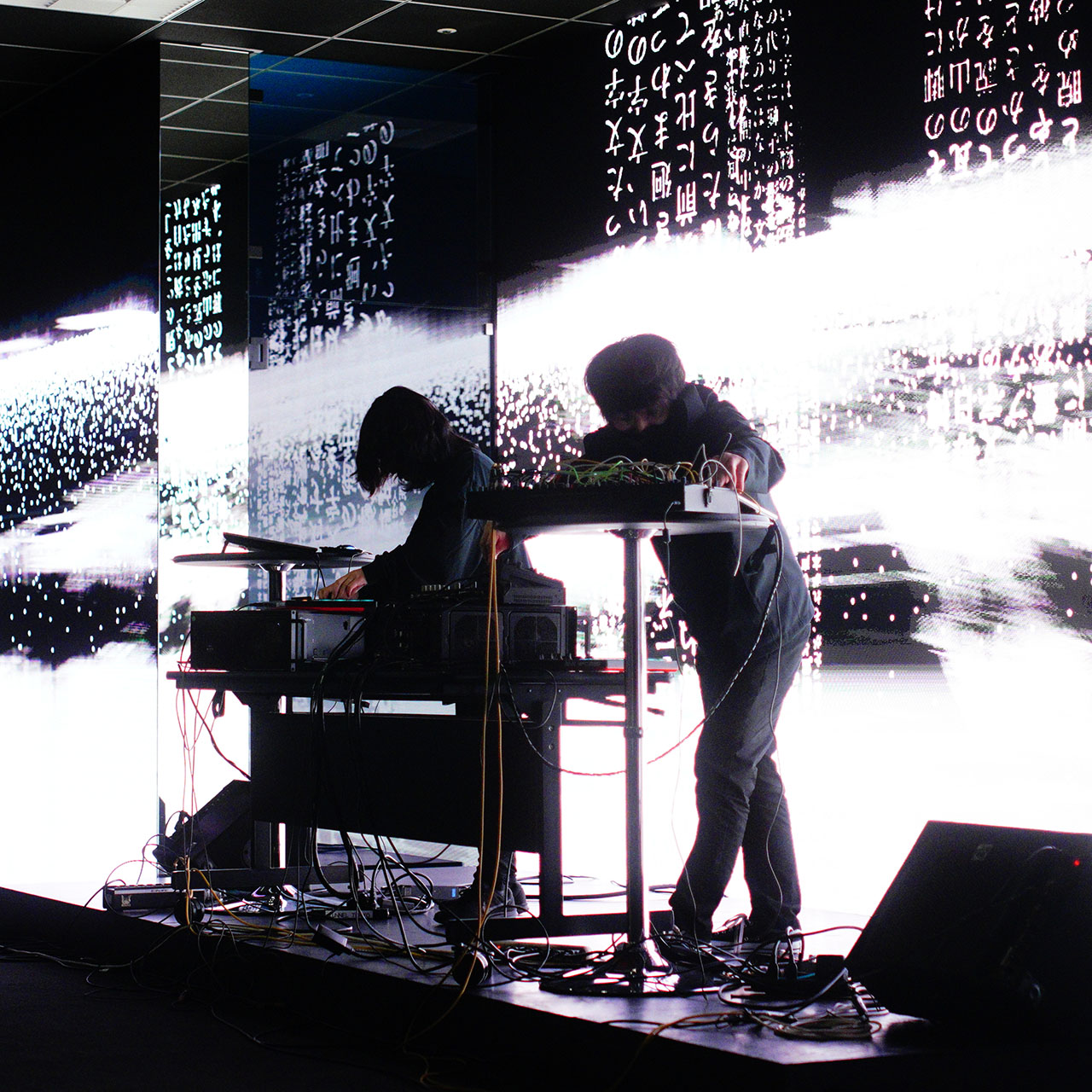 An electronic music duo composed of Hitomi (Trackmaker/Engineer) and yukako (VJ/Visual Creator). Their digital but organic sound are accompanied with visuals that depict subconscious imagery, creating an extraordinary space. Based in Tokyo, the duo is active both domestically and internationally.
From July 2019, Hello1103 commenced the ambient set which includes a collection of tranquil tracks. As with their conventional performances, this new set is being received positively at various venues.
In 2021, they started a new live set "Hello1103 Live: VR Experience". By installing VR headsets in livehouses, they turned ordinary live spaces into brand new world which we have not seen. Audience are surrounded in vast, sometimes surrealistic VJ world, like travelling all over the world.
Other than VJ work for their own performances, the band has offered visual effects for many musicians including mouse on the keys. The band also offers consultation for visual systems at live venues.
We are searching for label owner worldwide for local release outside Japan.
We are also accepting any live offer in your country. Contact us if you have any questions.

Download tech rider